Creating a Sustainable Future for Food
We helped Unilever showcase the continuous product improvements its making to create a sustainable future for food. Partnering with influential nutritionists and registered dietitians we spread the word through an integrated program built around the annual Food and Nutrition Conference and Expo (FNCE).
Role: Creative Director
Creative Development and Concepting; Art Direction; Design Direction; Editorial Development and Design; Supervision of Photography, Illustration, and Retouching.
We built a physical, interactive experience at the FNCE Conference
And invited Attendees to Learn Hands-on about the Brand's Family of Products
We built interactive experiences for the conference attendees including cooking demos and interactive installations that showcased new products and ongoing brand initiatives.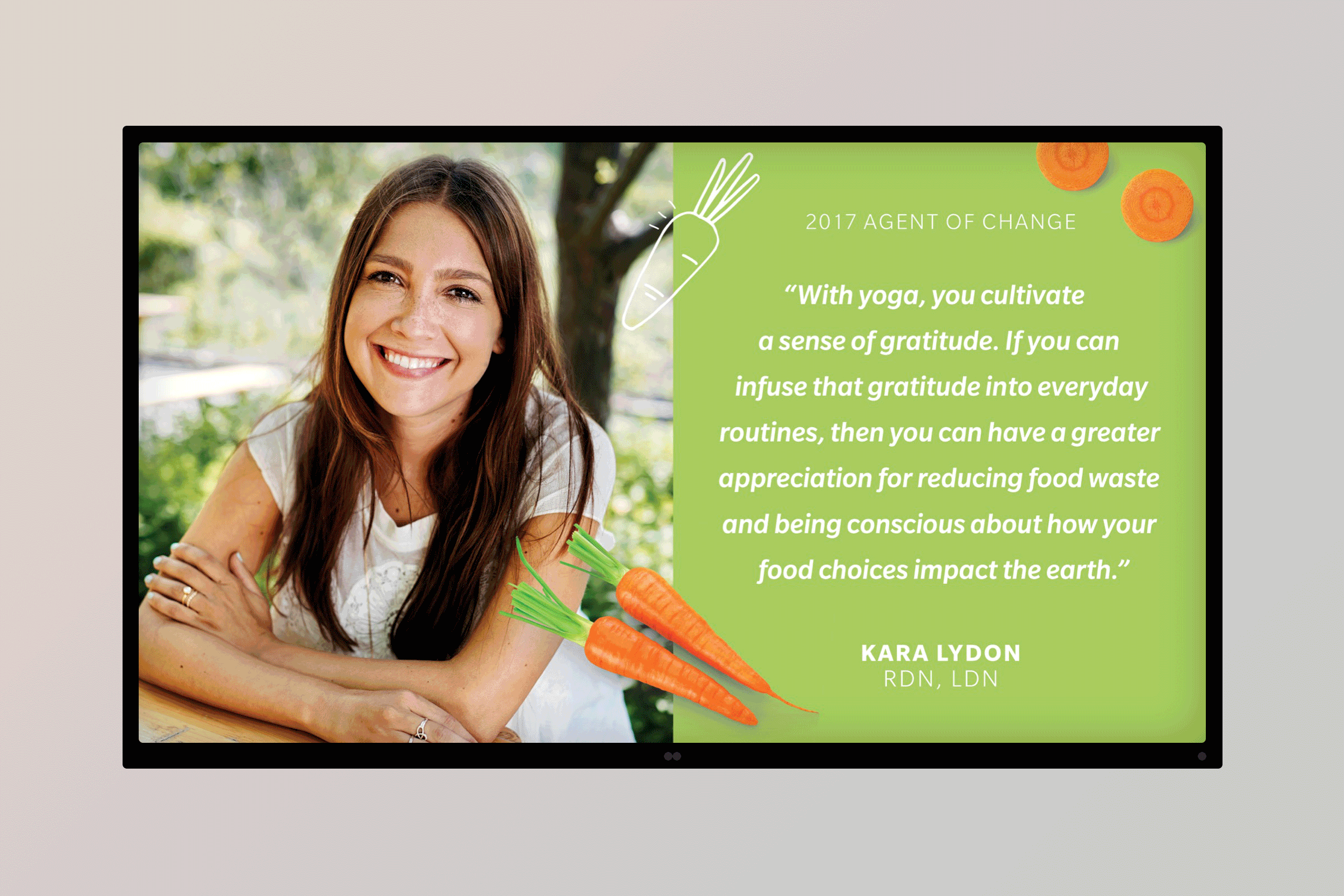 We Paired The Physical Experience With An Editorial Platform Called "Agents Of Change"
We cut through the social noise and reached our target directly – pairing product advancements with real influencer stories, helping educate their communities about the brand's latest advancements in accessible and sustainable nutrition.
Capturing Authentic Stories With The Brand's Influencer Partners
Working closely with our influencer partners, we co-created content that reflected the brand's strategic pillars and editorial mission, while remaining authentic to the influencers.
And extending that partnership beyond the conference to reaffirm our commitment
Capturing content before, during, and after the conference – we shared the content with our "Agents of Change" who shared it with their audiences.
Using smart tools we ensured that accurate information was available to consumers
We built a digital hub for our influencer partners to easily access clear guidelines for the campaign's social assets and receive the latest information about the brand's products and it's ongoing efforts in sustainable nutrition.
Team: Cory McLitus, Abigail Hutson, Lisa Parisi, Kit Morrison, Dan Bryan, Katie Giattini, Saebom Bae, Matt Webb, Caroline Pratt, Schuyler Higgins, Rob Engle, and Nancy Jeffrey.