We Created a New Talent Recruitment Brand for Comcast Post Merger
Following a successful merger and a rapidly changing business model, Comcast needed to attract a new breed of talent and asked us to evolve their Talent Brand to demonstrate the evolution of the company and appeal to both coders and lines-people.
Our clients loved both the visual identity and campaign activations but their bosses thought they were "too bold."
Status: On Indefinite Hold
Role: Creative Director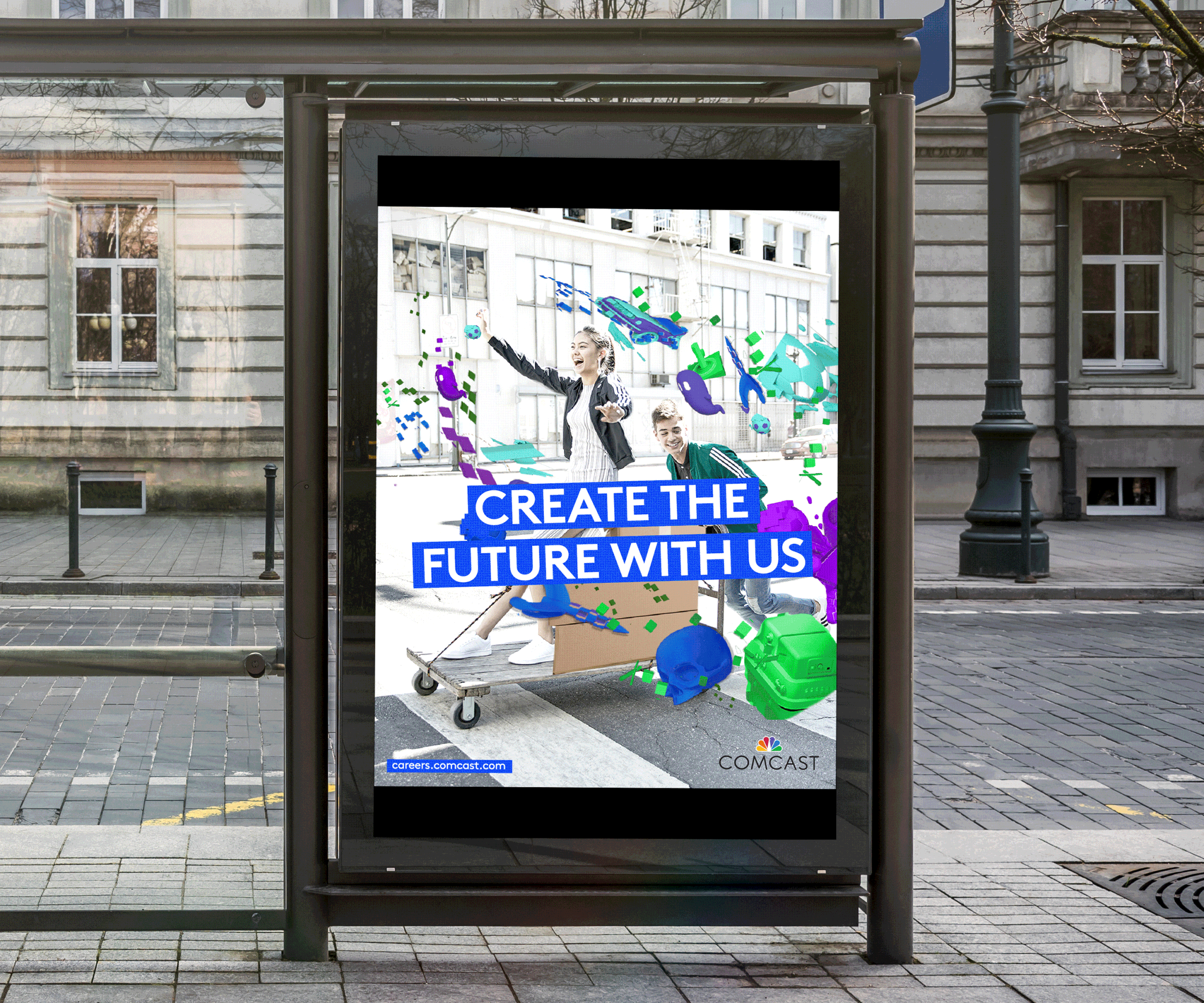 The existing talent attraction brand wasn't conveying change.
Culture at Comcast had evolved and a new technology focus had blossomed internally, but the brand still couldn't compete against Big Tech or the myriad of startups scooping up the brightest minds.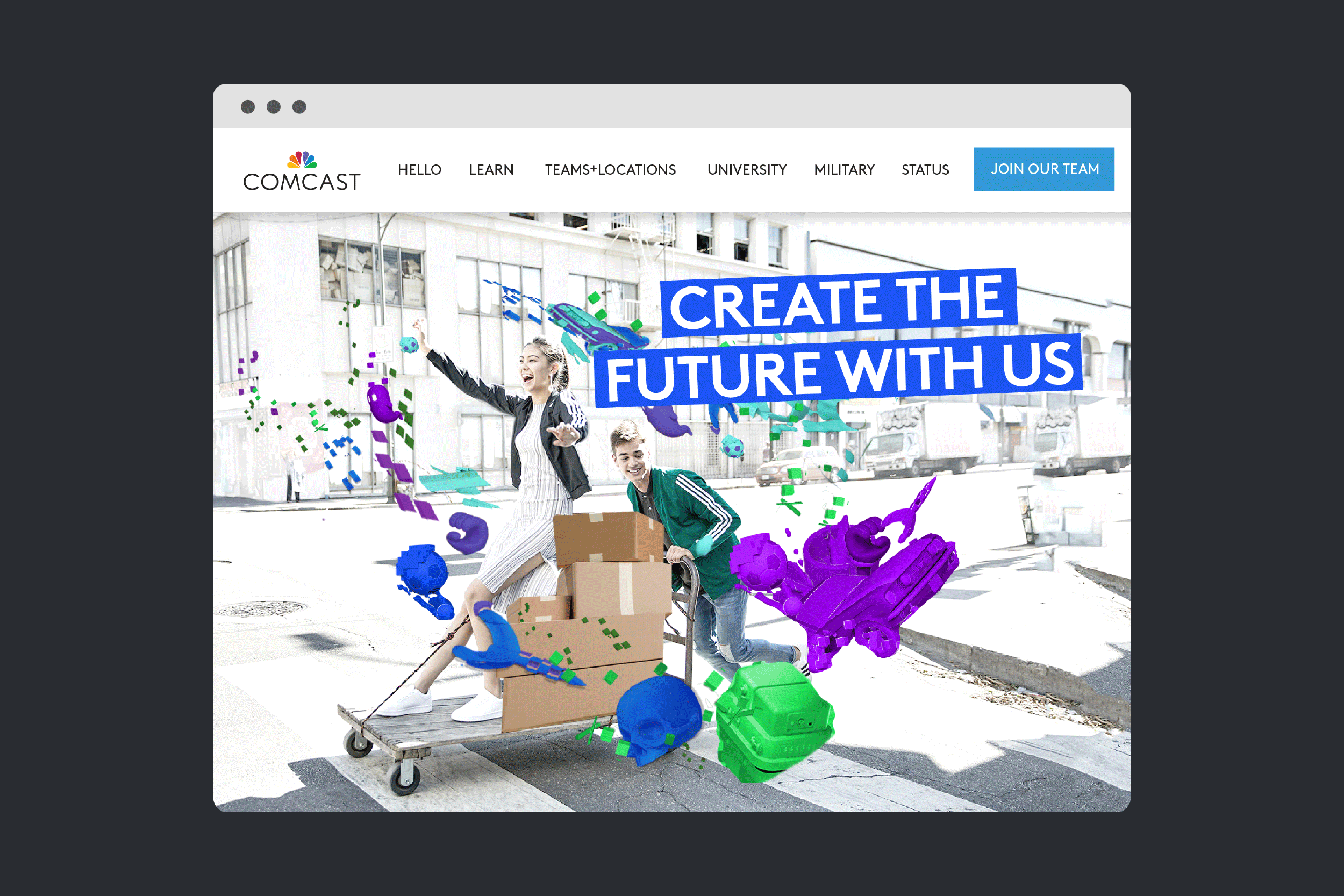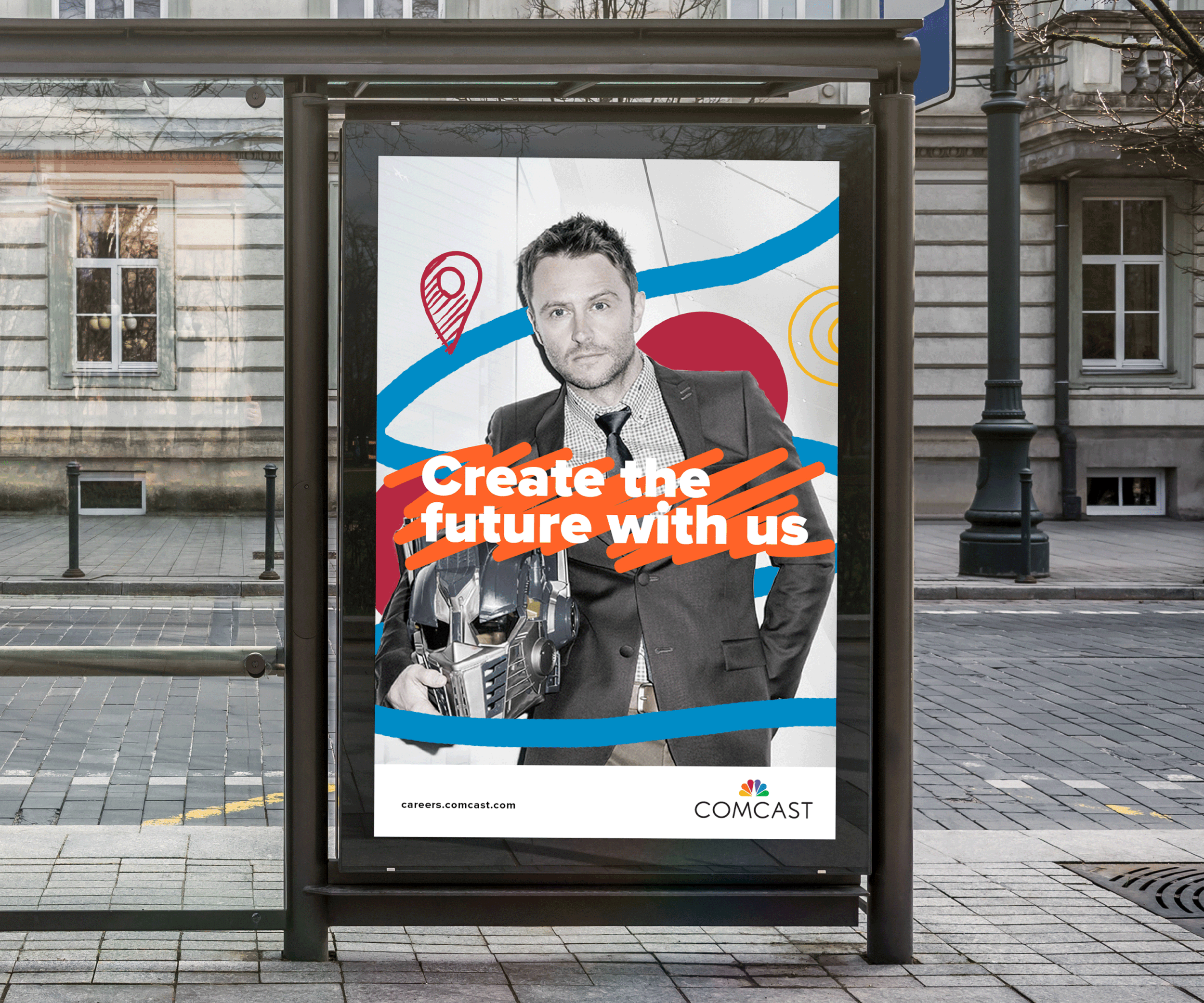 We developed 2 energetic visual directions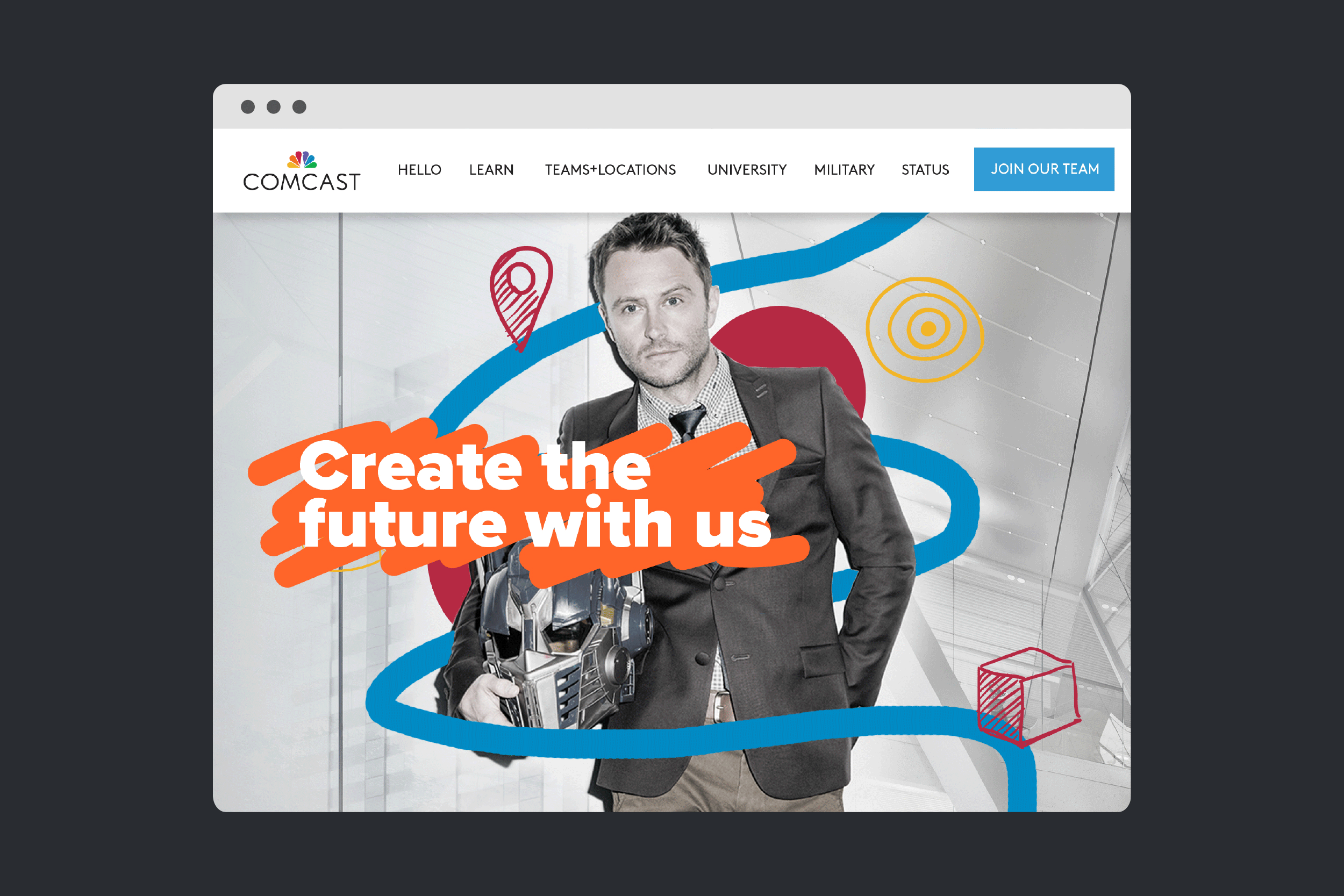 And several tech-enabled activations
To communicate the culture shift from cable provider to product innovator we knew we were going to have to go beyond a fresh can of paint on the careers website.
So our goal was to transform candidates' experiences of the company and the brand and explore new ways to funnel applicants into the hiring process from position discover to application and interview.
We wanted to gamifying the Application
Prospective candidates get a rare glimpse of what working at Comcast is really like while experiencing a side of Comcast they've never seen before.
Immersing candidates in a day at the Comcast Technology Center via Google Street View like experience, we'll allow them to discover and explore every department, chat with real employee ambassadors, learn more about Comcast, and solve skill related puzzles.
Candidates will be encouraged to apply to available positions as they show interest and demonstrate skills.
We'll host the experience on the Comcast careers page and provide a gateway for applications beyond LinkedIn and Monster.

And Communicate Comcast's Vision for the Future
People commonly know Comcast only as a cable company – so we'll show them the future we're dreaming of along with current advancements we're making to bring that future just a little closer.
Set in the near future, we'll use the voices of our current associates to create a video content series that is part reality and part future vision to demonstrate our ambition of connecting people to information, each other, and the world. We're show the ease of connection at people's homes and offices while highlighting connection forming entertainment enabled through our technology and services.
We'll invite others to inspire what's next, asking prospects to share their vision of the connected future with us. The best submissions will invited to interview – flipping the script on the traditional path to hire.