We took Mitsubishi Regional Jet to the Biggest Airshow of the Year
Role: Creative Director
Creative Development and Concepting; Art Direction; Design Direction; Brand Development; Design System Development; Digital Advertising; Print Advertising; Web Development and Design; Supervision of Photography, Retouching, Video Production, and Post-Production.
At FAS 2018 we launched the Discover Choice campaign
The campaign emphasized the business value that this game-changing product brings to the market, long dominated by only two air framers.
The campaign was literally on the aircraft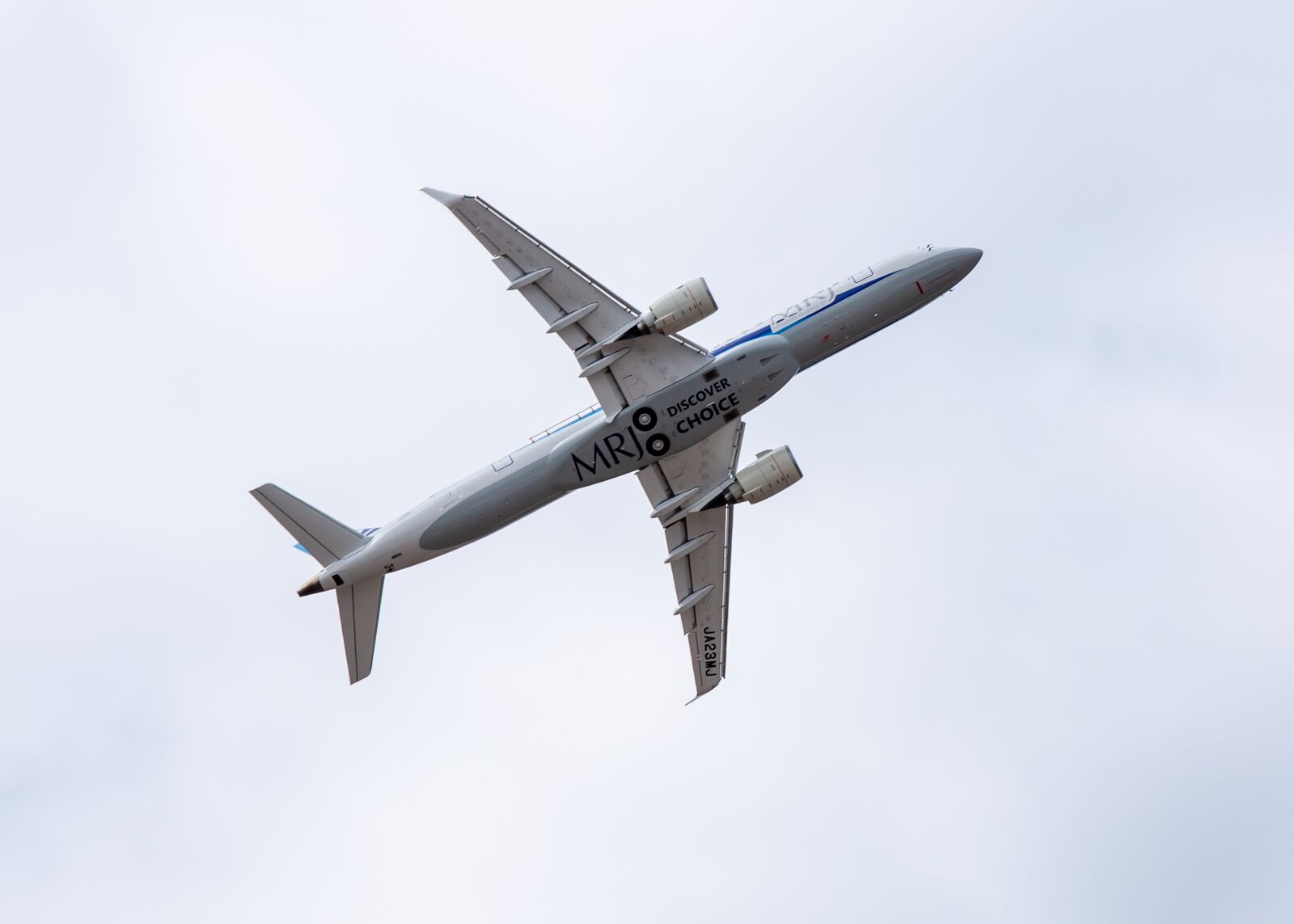 We targeted decision makers and key media
Through an integrated campaign featuring Digital OOH, ABM and Print Advertisements, email newsletters, and an editorial website we reached our audience where they were – before, during, and after the airshow helping preserve launch orders vital to the success of the aircraft.
And Reinvigorated the brand's marketing efforts with new creative assets
Our team coordinated and art directed MRJ's first Air-to-Air video and photography shoot. We captured the aircraft in flight over the Seattle Area – giving customers and prospects never before seen views of the aircraft.
During the Airshow we highlighted the program's testing progress
And got an inside look at what it's like to fly the MRJ
We also celebrated MRJ's first flight demonstration in front of the entire aerospace industry
We were on the ground to capture this major milestone in the testing program.
And championed the aircraft's triumphant return during the show
We supported the MRJ team throughout the Farnborough airshow after a ground incident dented the radome on the front of the aircraft.
Team: Cory McLitus, Skylar Bergl, Gil Kuruneri, Vincent Dente, Saebom Bae, Dan Bryan, Kit Morrison, and Scott Siegal
Photography: Paul Bowen
Cinematography: Roger Towry and 3DeltaFox; Formidable