Building a Trusted Identity
One of the busiest airport terminals in NYC is undergoing a historic rebuild while the old terminal remains in near full operation.
With many stakeholders, passengers needed a trusted source information about the project during construction and the project and the terminal needed an identity to stand apart from other entities involved.
Role: Creative Director
Creative Development and Concepting; Art Direction; Design Direction; Brand Identity Development; Design System Development; Brand Guidelines Design and Implementation.
We created a new identity for LaGuardia Central Terminal B
And developed a design system to help stakeholders communicate with clarity and authority
We built a custom illustration library to localize the identity
The library was built on a foundation of iconic NYC and Queens locations and objects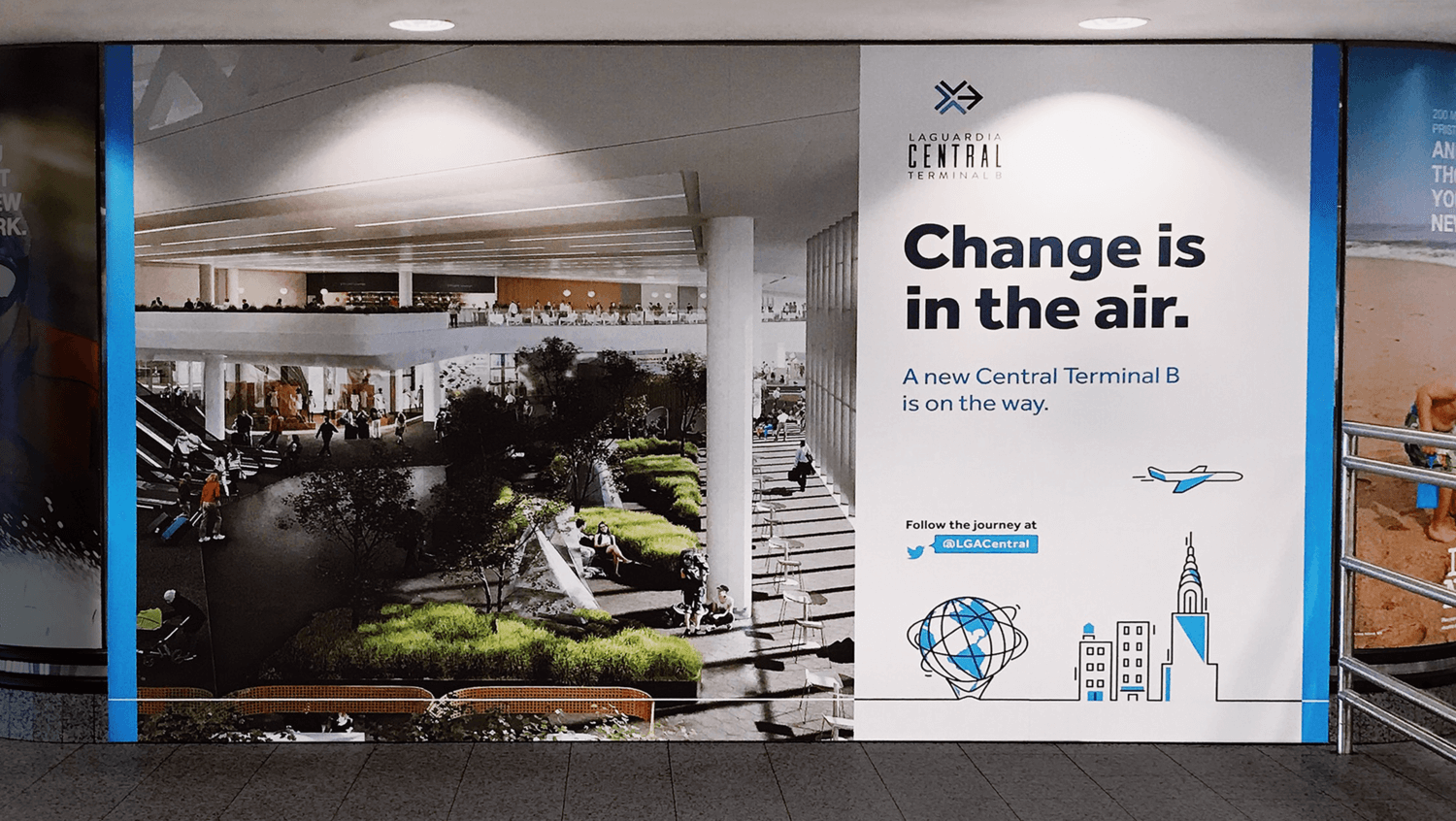 And Made It Easier to Navigate The Terminal
We redesigned the in-terminal way-finding maps to allow for updating and reduce confusion.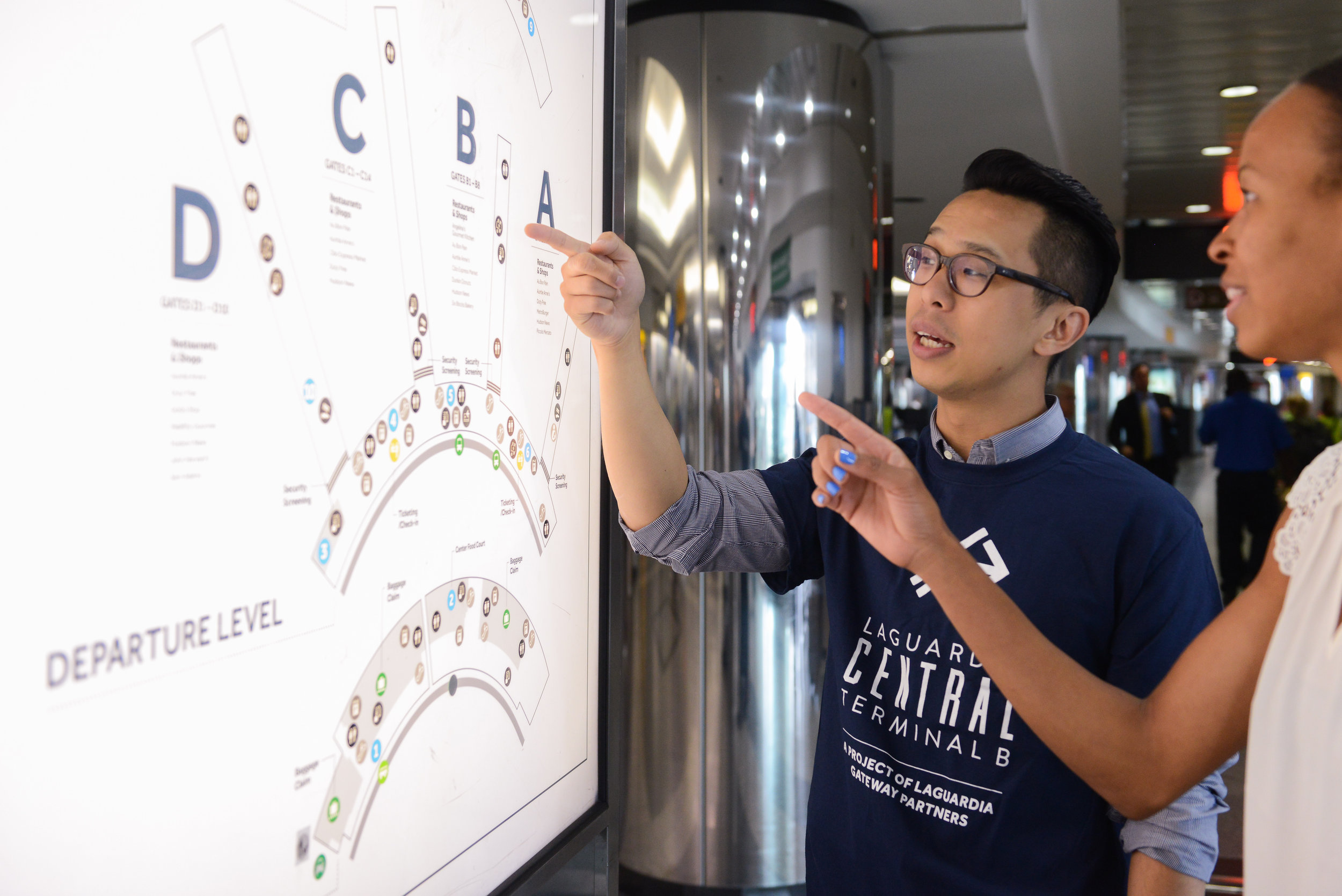 Notorious for a confusing layout and overwhelming interior, we went back to the terminal's construction drawings to improve navigation and movement through the terminal while communicating changes to its footprint throughout construction.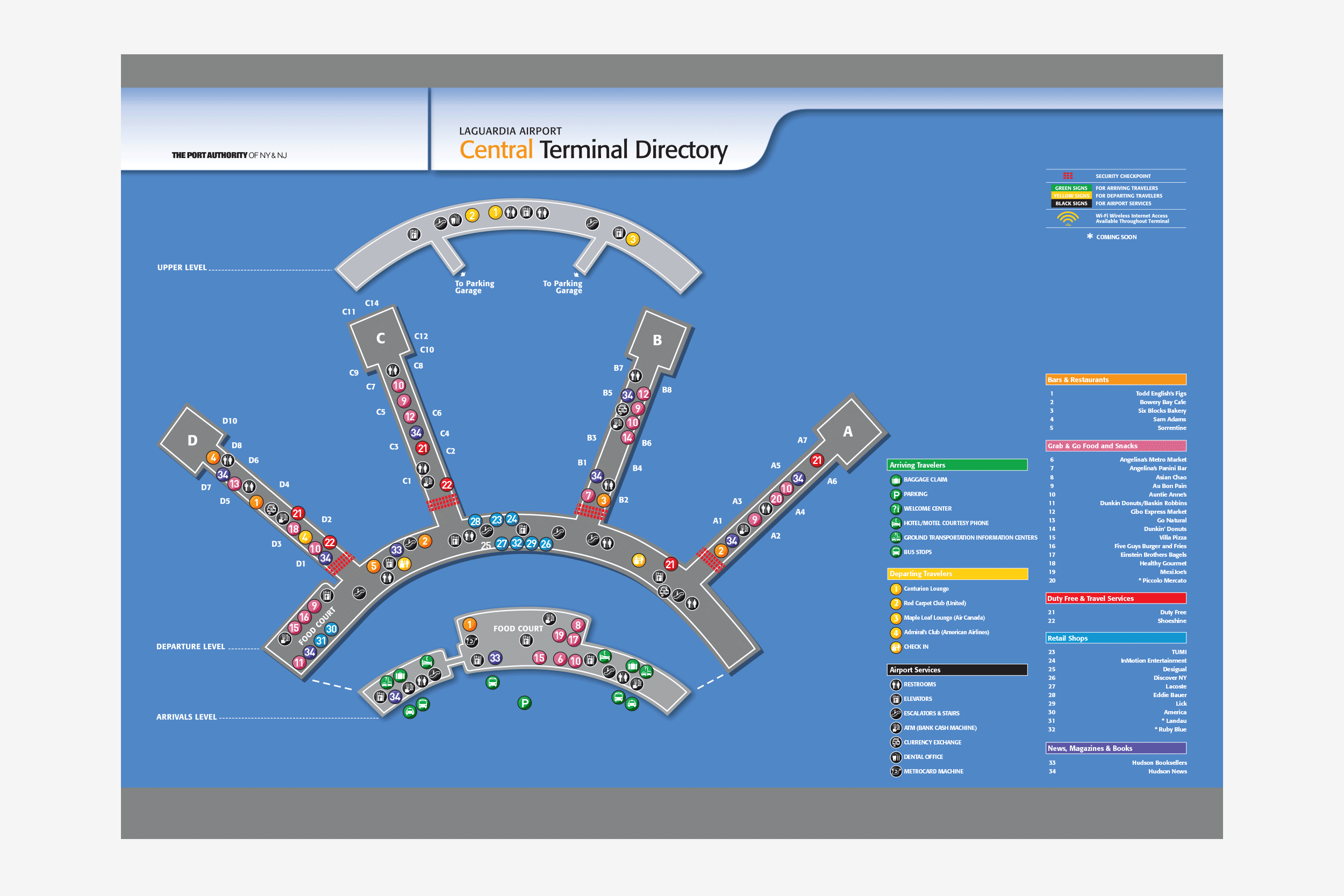 Team: Cory McLitus, Lisa Parisi, Greg Markant, Jennifer Vandersteen, Saebom Bae, and Katie Giattini.